WALKING THROUGH HEIGHT = 2.0 m
ALL OUR TENTS ARE DELIVERED WITH FIRE RETARDANT CERTIFICATE
Tubes: Galvanized
Ø 38 mm
, wall thickness
1.2 mm
Connecting Pieces: Galvanized
Ø 42 mm
, wall thickness
1.5 mm
Sail: waterproof PVC (
550 g / m²
). Superstrong
All the seams are heat welded, it is much stronger than stitched seams
All the side panels have draft flaps / mud flaps of 30cm. In that way, the wind and water can not under the tent. Additional fixed
Tubes are fasten with nuts; no cheap click system that instantly breaks!
Side panels are fastened together with elastic back flaps that come down from the roof (completely wind and waterproof!). The advantage of this is that when the wind is imparting, the elastic is flexible on the side walls; this is not in case with zippers or velcro connections! Weak zippers tears when there is wind and velcro connections will open!
These party tents are supplied brand new with removable side panels with windows and two retractable entrance panels (zipped) and all fasteners
Optionally the ends of the tent can also be obtained with windows!
Very easy to set up!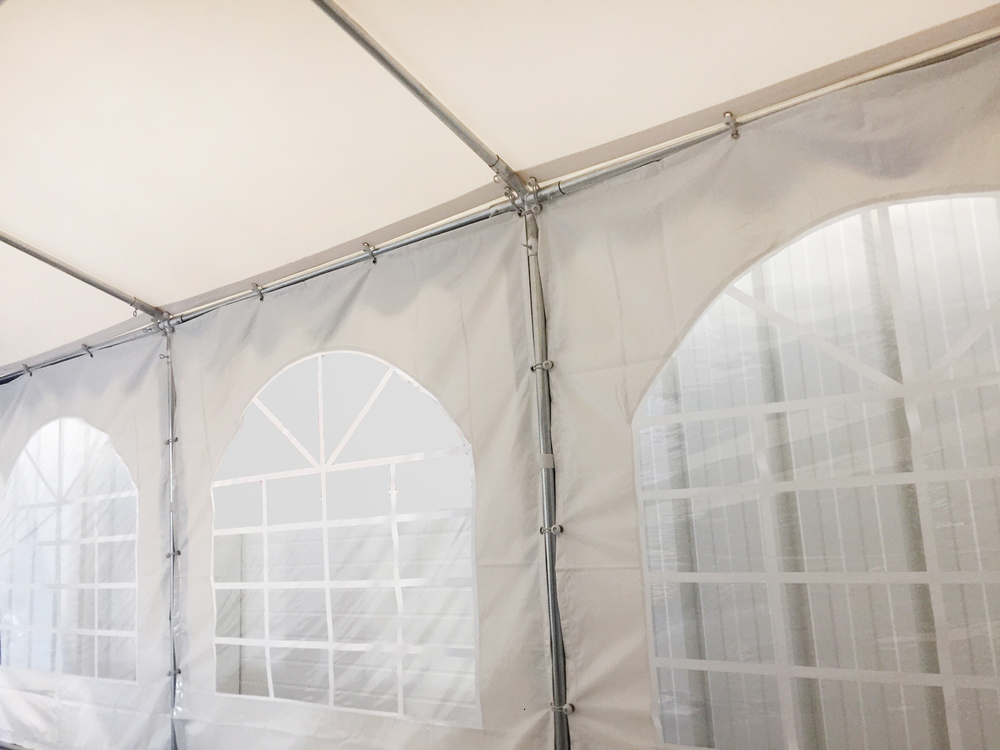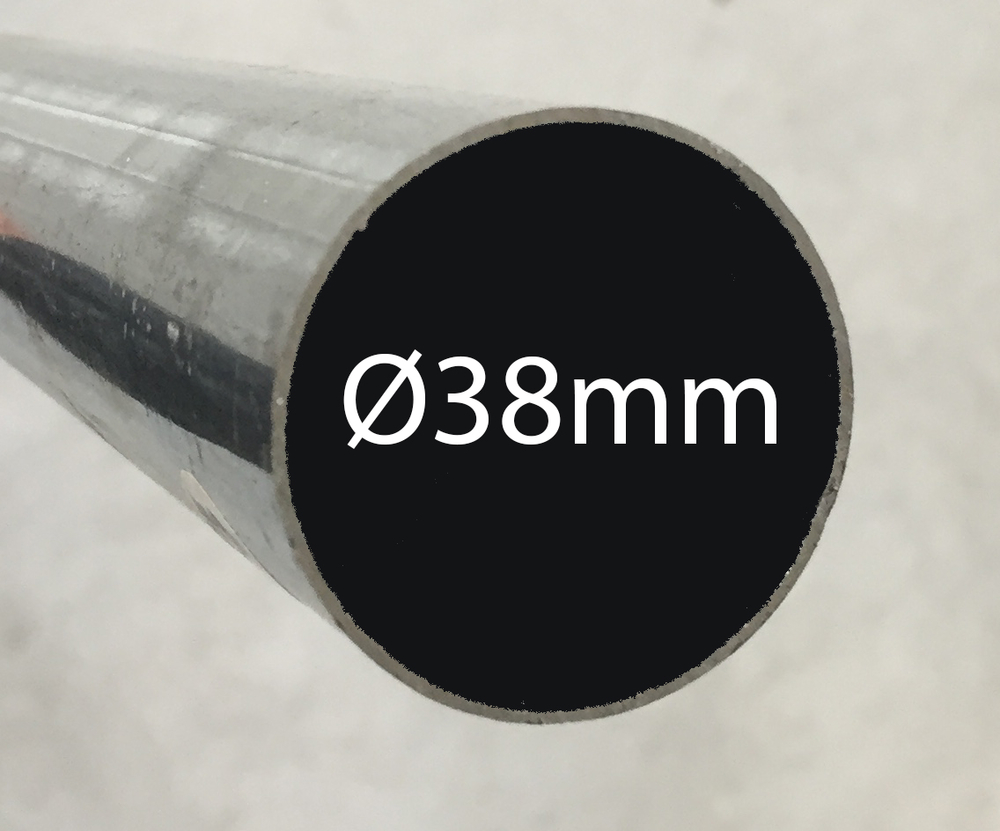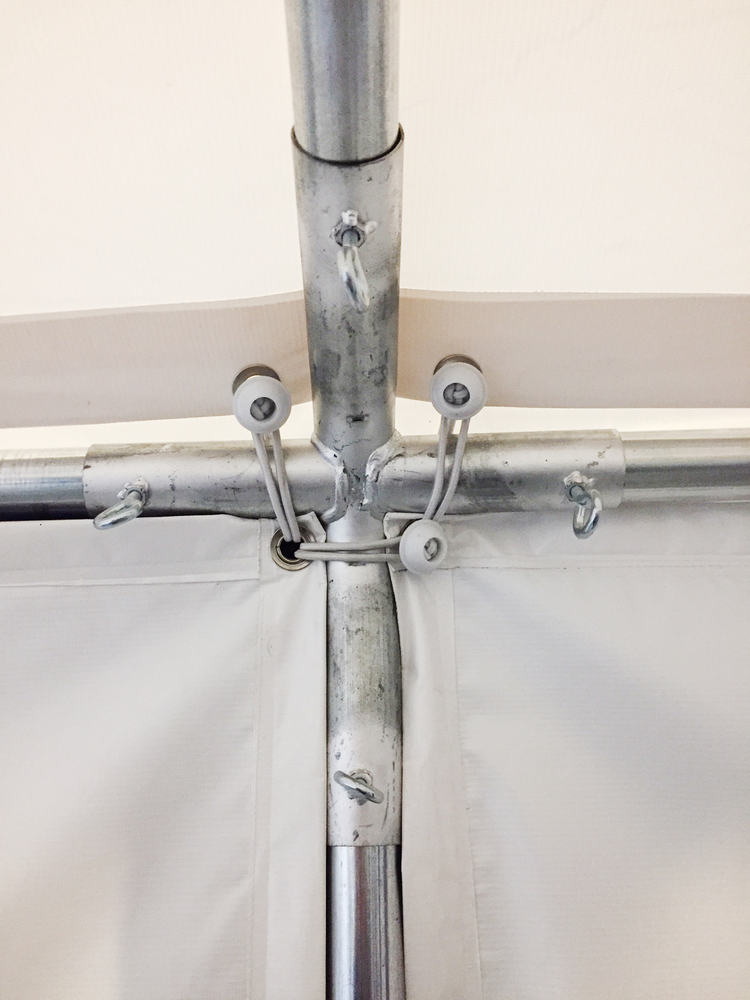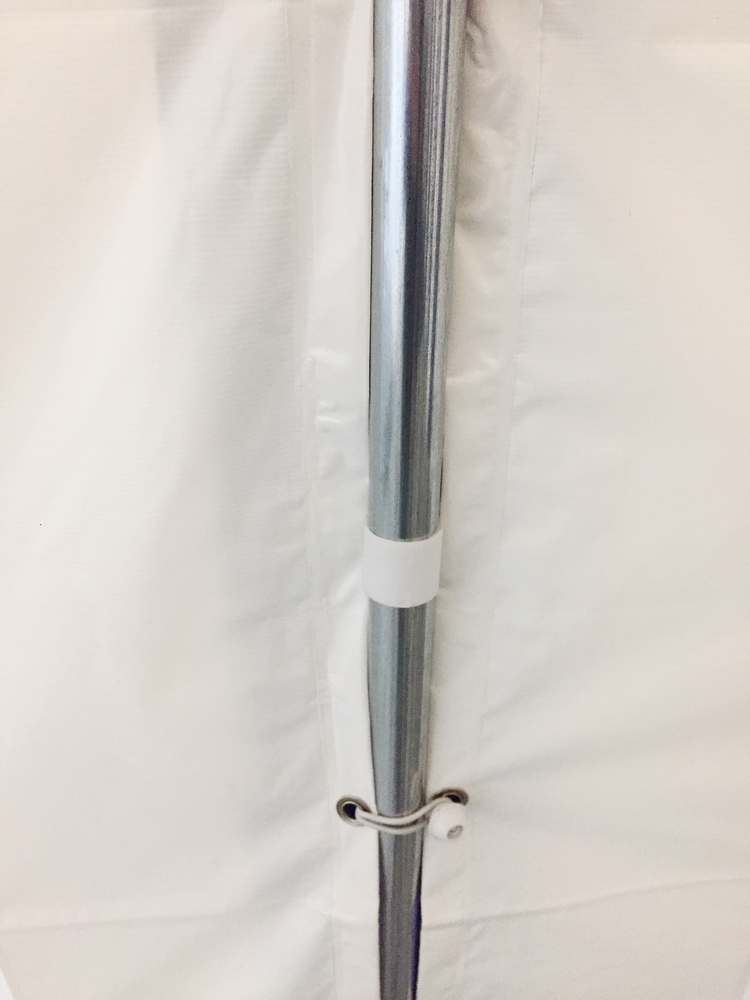 SOME COLOURS IN OFFER. THE EXACT PRICE OU CAN FIND BY THE DESIRED MODEL WHEN YOU SELECT THE DESIRED COLOR. DISCOUNT WILL BE AUTOMATICALLY DEDUCTED!
PRINTING PVC TENTS POSSIBLE, PRICE ON REQUEST | UNIQUE IN BENELUX!
CLICK HERE FOR AN EXAMPLE